Useful Info
How do you supply your fabric?
Our Cotton Quilting Fabrics are available to purchase by the Fat Quarter (FQ), which measures 50cm long x 56cm wide.
For multiple FQ's of the same design you will receive a continuous length of fabric.
1FQ = 56cm wide x 50cm long
2FQ's = 112cm wide x 50cm long
3FQ's = 112cm wide x 75cm long
4FQ's = 112cm wide x 100cm long
5FQ's = 112cm wide x 125cm long
6FQ's = 112cm wide x 150 long
7FQ's = 112cm wide x 175cm long
8FQ's = 112cm wide x 200cm long
Cotton Quilting Fabrics are generally 112cm wide, selvage to selvage.
All our fabrics are carefully cut by us using both rotary cutters & scissors and we endeavour to be as accurate as humanly possible!
Our Dress Fabrics are available to purchase by the quarter metre by the width of the fabric.
Dress fabrics are generally either 115cm or 150cm wide. Each fabric will have information on its width, fabric content & any guidance notes.

For multiple quarter lengths you will receive a continuous length of fabric:

1 quarter metre (0.25 of a metre)
2 quarter metres (0.5 of a metre)
3 quarter metres (0.75 of a metre)
4 quarter metres (1 metre)
5 quarter metres ( 1.25 metre)
6 quarter metres (1.25 metres) etc
If you have any questions we would love to hear from you, please email or telephone us!
What are your delivery charges & how will my order be posted?
For UK deliveries:
Orders upto £19.99 postage is £3.00 sent first class Royal Mail.
Orders between £20.00 and £49.99 postage is £4.00 and sent first class delivery by Royal mail (unless heavy & or bulky then we may post by Hermes)
Orders over £50.00 are posted FREE! (Subject to size and weight of order we will post either by Royal Mail or Hermes)

We aim to post orders within 48 hours or sooner, except for weekends & Bank Holidays.
Should there be any delay in posting due to peak demand (Christmas etc) we will notify you as soon as possible.
Will You Post abroad?
We will post abroad but please contact us prior to ordering for postage charges.
How can I pay for my order?
We accept payment through PAYPAL.
Payment can be made via PAYPAL, using your Paypal account or using any debit or credit card. The checkout is powered by PAYPAL so you can be sure that it is secure.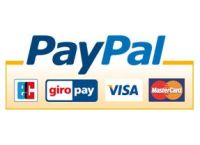 We never see any of the details you enter at the checkout except your name and address and the items you have purchased.
Can I return the items I've changed my mind?
We are sure you will be happy with your purchase. If this is not the case we offer a fair returns policy, we ask that you NOTIFY us of your reason and intent to return your goods within 14 days of purchase, we will happily refund you (minus any postage costs). Goods are returned at your cost unless we have made an error in your order.
Please note that any cut lengths of fabric, ribbon or trims cannot be returned or exchanged.
Please ensure your name, address, purchase date & order number are enclosed with your returned goods. You must obtain a proof of purchase at the post office (they are free of charge), as we are unable to accept responsibility for parcels lost in transit.
If the returned goods are have been used or are not in a resaleable condition we will refuse to refund, or if we were not notified prior to their return.
Do you offer a sample / swatch service?
We are happy to offer a sample service, you can request 4 fabric samples of 5cm x 5cm pieces of fabric.
There will be a small fee of £3.00 which will be refunded on your next The Cloth Shop order. Please note postage & packing is also payable.