Visit Us
Come & Visit Us!

If you are ever in Warrington, Cheshire why not pay us a visit!
We would love to see you and welcome you with a cheerful smile!
SHOP OPENING HOURS
Monday to Saturday
9.30 am to 5.00 pm
(we are closed Wednesdays & Sundays)
Please call in or telephone us!
(Please see our contact page)
We are located upstairs in the CPS Centre, Sundial House, Culcheth, Warrington, Cheshire.WA3 4EH
We are in the CPS Shopping Mall which is located above Sainsbury's supermarket. There is a lift, escalator and stairs to the upstairs shopping mall, we are opposite the escalator!
There is 4 hours FREE parking in the car parks and ample spaces for cars including disabled bays.

The CPS Centre has 26 uniquely individual shops, including a cafe, boutiques, children's toys, bookshop, computer shop, model railway shop, etc, and of course us - The Cloth Shop. There is something for everyone.
Why not read our reviews on Facebook and leave us your review!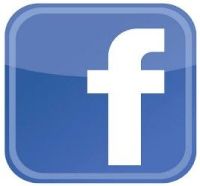 View of CPS Centre, Culcheth